Piles Care Capsule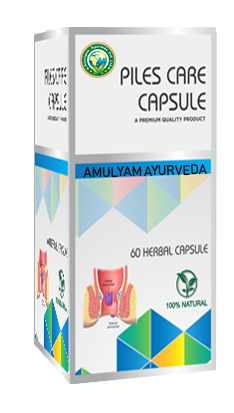 Piles Care Capsule
Price And Quantity
Product Specifications
Face & Body

Personal Care Products
60 Capsule

White And Multicolor
Product Description
PILES CARE CAPSULES -
Piles or is a cumbersome disease affecting both men andwomen equally. It can be classified as external, internal or bleeding andnon-bleeding depending upon position and tendency to bleed. Piles are basicallya group of tortuous veins which recoil on themselves around the anal canal andsometimes bleed due to pressure on these veins.
CAUSESOF PILES
Constipation, Irregular eatinghabits, continuous sitting posture, consumption of fast food, frozen food andlow fiber diet are the reasons for hemorrhoids.
So to care the piles it is veryimportant to follow regular eating pattern, consuming fiber rich diet, naturalfood and maintain healthy life style. Low consumption of water is also one ofthe reasons for constipation. Constipation leads to straining and straining leadsto bleeding in the tortuous veins around the anal canal.
GRADESOF PILES Depending on Severity of Piles
3grades:-
In 1st grade piles, the pile mass(tortuous veins) are swollen but they remain inside the anal canal. This causesitching, pain, occasional bleeding while defecation and discomfort.
In 2nd grade Piles, the pile masscomes out while straining or passing the stool. It goes back on its own withoutthe help of finger. This is called 2nd grade piles. This is the next stage ofpiles.
3rd Grade piles In this stage, thepile mass remains out of the anal canal and does not go back inside even afterpushing it with the fingers.
The Piles care capsules are 100 % natural containing pureorganic herbs. The combination is well researched and the herbs in theformulation work in a synergistic manner to shrink the piles, reduces theswelling, eradicates the pain, stops the bleeding, avoids surgery and helps tolead a healthy lifestyle.. The ingredients like Curcuma longa work like naturalanti-biotic, anti-inflammatory. The other ingredients called"Trikatu" (3 herbs- Ginger, Piper longum and Piper nigrum) worktogether to improve digestion, clear toxins and help to remove constipation,flatulence and increase appetite. The "Ama" i.e. endotoxins formed afterthe fermentation of unnatural food in the intestines is also digested by the"Trikatu". Pile-OFF capsules also contain Sajjikashar, (Soda bicarb)which is a natural alkali maintaining alkaline media for healthy growth ofintestinal flora. The herb Nagkesar (Mesuafera) is very popular herb, used byvarious ayurvedic practitioners in bleeding and non bleeding piles. This herbis also there in Pile-OFF capsules. The ChottiHarar (Terminaliachebula) isknown as mother of all herbs and helps to get rid of accumulated toxins in theintestines. It helps to shrink down the pile mass and relieves pain anditching. It's one of the best anti-aging herbs. Pile-OFF Capsules can beconsumed in all types of Piles.
DOSAGEOF PILES CARE CAPSULES
2 Capsules twice daily.
SIDEEFFECTS OF PILES CARE CAPSULES
Piles care Capsules does not cause any side effects.
PilesCare Pack
1.Pile Off Capsules - Eradicates the Piles from the root
The Pilescare capsules as the name suggests help to shrinkthe pile mass, relieves pain and itching. These are useful in bleeding as wellas non bleeding piles. The pile off capsules are 100 % natural and arebeneficial in internal as well as external piles or even sentinel tag. Whenused in combination with Kachnaarguggul and Varachurna, they help to eradicatethe piles from the root. In case of bleeding piles, the bleeding stops and thepile mass shrinks.
2.KachnaarGuggul
KachnaarGuggul tablets are used asan effective Ayurvedic treatment for piles and other uncontrolled growths inthe body. These herbal tablets shrink the pile mass and whenever there is anextra tissue growth in any part of the body. These tablets are not only usefulAyurvedic remedy for piles but also for viral warts, tumors, cysts etc.
3.SanjivaniVati
These tablets are useful in anydiseases caused by accumulation of endotoxins in the body. The herbs containeffective ayurvedic herbs for treatment of piles and other diseases similar tofaulty metabolism.
4.VaraChurna
A herbal supplement containing Amlaand 2 more herbs which are cleansing and help in gas, acidity, constipation. Itworks as an effective Ayurvedic treatment for piles
Trade Information
Sample costs shipping and taxes has to be paid by the buyer

Master Box Packing
Asia, Australia, Central America, North America, South America, Eastern Europe, Western Europe, Middle East, Africa

All India
Contact Us
1238, Second Floor, Rang Mahal, Novalty Cinema, Near Old Delhi Railway, Delhi, Delhi, 110006, India
Phone :+918037404742